Un-Tech Camera Lens Coffee Mug Flask with Cookie Holder, Black
Regular price
Rs. 239.00
Rs. 0.00
Brand:
Un-Tech
SKU :
ETCCM001
UPC :
692637731916
Tax included.
Product description :
Camera-geek joy, indeed With multi-purpose, camera lens mug can be used as a cup, a money box or a pen holder. An inventive way to enjoy your morning coffee is the perfect gift for any photography nut. Fill it with your beverage of choice and take a big swig included lens hood top keeps your drink hot It is unbelievably realistic. ready to fool even the most eagle eyed. Use as a travel mug or keep it at your desk more importantly, a tasty biscuit to accompany your Hot Drink. With Cookie Holder.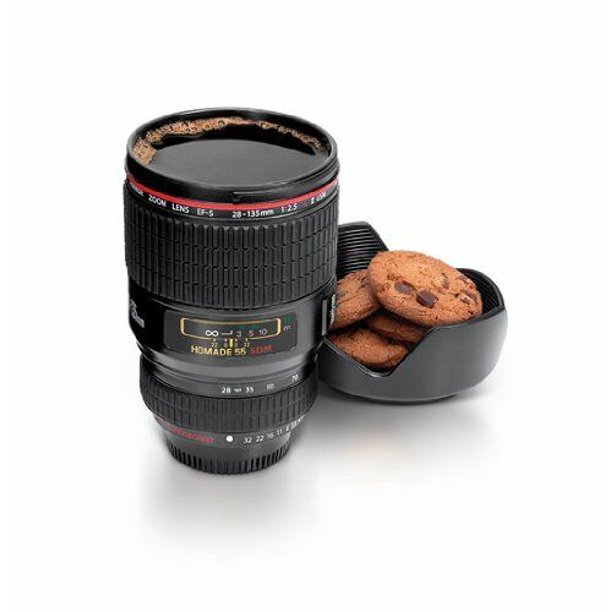 Product Features :
Stainless 380ml Creative Emulation Camera Lens Cup Coffee Mug Novelty GiftFancy yourself as bit of a photographer? Boldly display your photo fanaticism by using this quirky new mug.?It looks and feels exactly like a real camera lens and will soon become an essential part of your photographer's kit bag.?The multipurpose lens cover lid is perfect for keeping your beverages hot and can also be used as a coaster or a novelty holder for your favorite biscuits. Kick start your day with a coffee in this professional mug.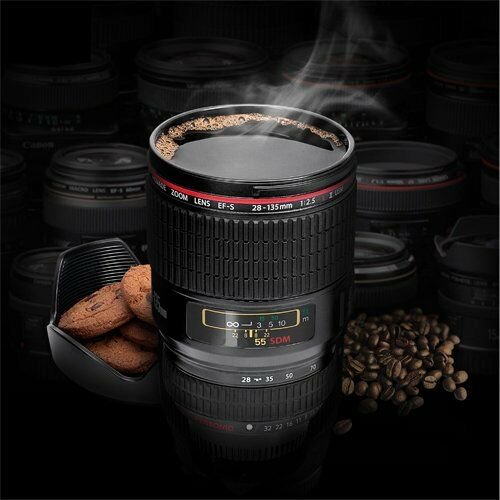 Specification :
Material: ABS
Capacity: 380 Ml
Size: 10x10x13 cm
Package Included: 1 x 380ml Creative Emulation Camera Mug Cup
---
Share this Product